Come and acquaint yourself with your prairie roots with old-fashioned fruit picking in Alberta. At DNA Gardens, you'll enjoy the timeless tradition of harvesting your own fruit.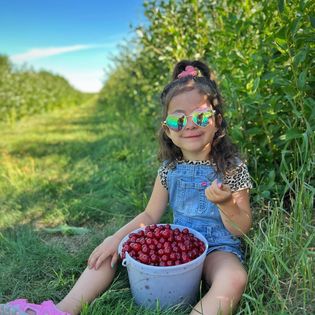 We nurture the following:
More Than 19 Different Saskatoon Berries
Eight Varieties of Tart Cherries
Six Types of Black Currants
Four Types of Raspberries
Numerous Apples
Succulent Sweet Plums
Haskaps Galore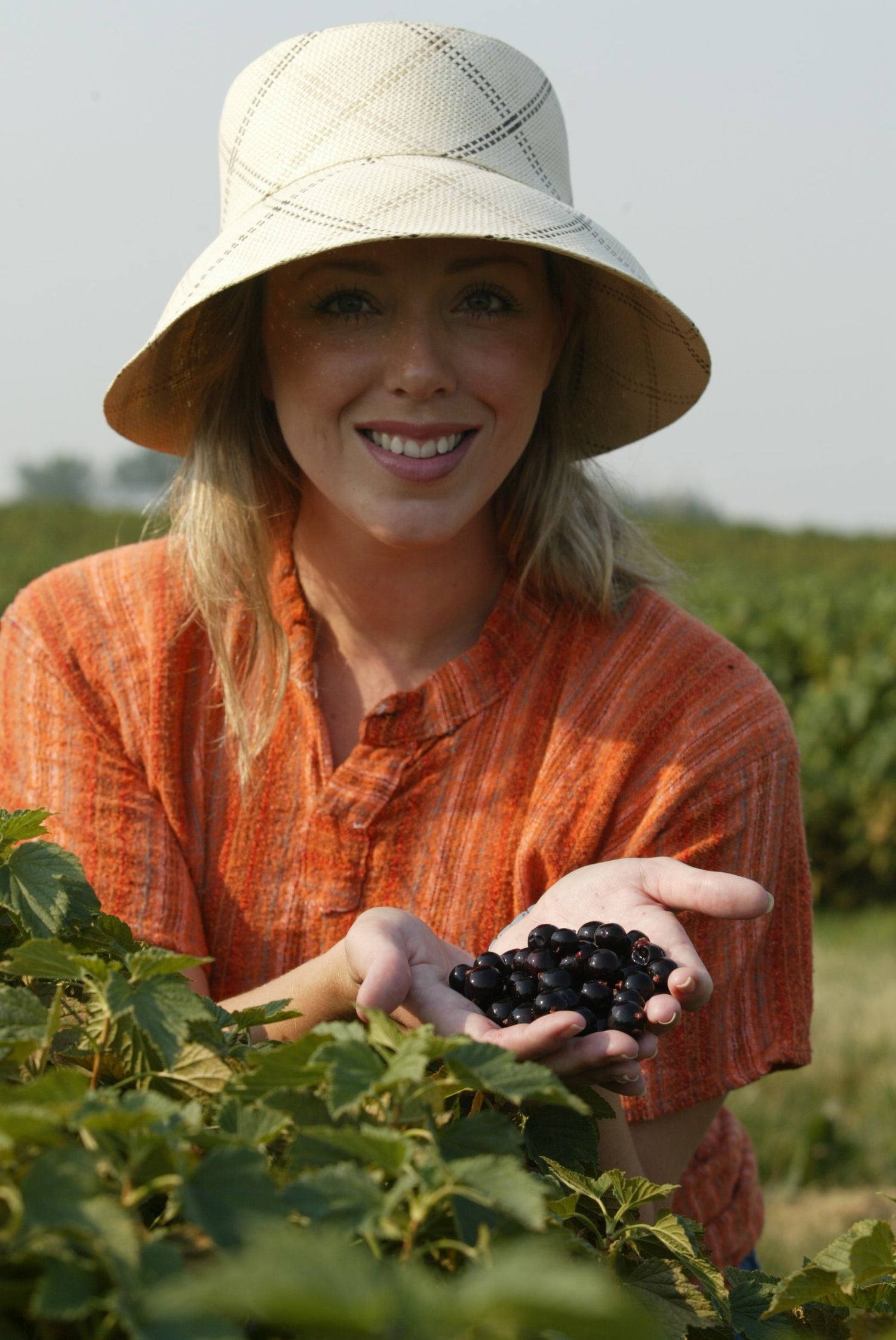 UPIK
Join us in fruit-picking cherries, black currants, and other homegrown fruits in our wild naturalized orchard. DNA Gardens has more than 100 bird boxes out among the trees, making this a beautiful experience for any age visitor.
What to bring for fruit picking:
Hat
Bug Spray
Sunscreen
Belt (for Faster, Two-Handed Picking)
Mud-Proof Boots or Shoes
Pails (If Possible; We Have a Supply If Needed)
Friends or Family
Rain Gear (If Needed)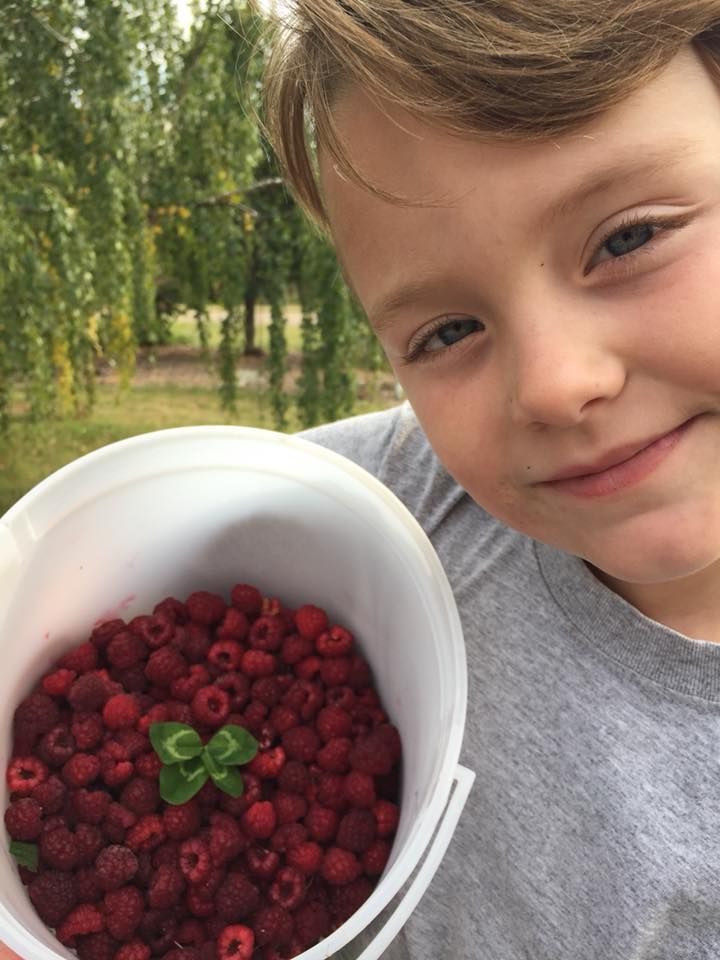 Welcome to the Great Outdoors
Dark-colored fruits are healthy for you. They have various combinations of antioxidants that help protect your body from heart disease, cancer, and more. Dark-colored fruits at our orchard include:
Cherries - Help You Sleep
Black Currants - High in Vitamin C and Promote Circulation
Saskatoons - Chock Full of Iron, Fiber, and Antioxidants
Saskatoons

Usually ready the last two weeks of July, we just love eating these berries right off the bush. Their distinct, sweet flavour is perfect for pies and smoothies. Plus, the seeds of these unique berries lend a special almond-like flavour.

OUR SASKATOON ORCHARD We have over 19 different varieties of saskatoons in our test orchard! DNA Gardens has fancy, large-fruited saskatoons that are so desirable. We plant the best-being tissue culture where a Martin is a Martin, Honeywood is a Honeywood, and a Thiessen is a Thiessen. You get the idea. The best picking!

Tart Cherries

You can't believe how great tart cherries are—they are truly incredible. Not only is their blast of flavour perfect in pies, smoothies, juices, and wines, but tart cherries carry many health benefits. Eat them regularly to reduce gout and arthritis. They are available throughout most of August, as we have eight varieties that ripen at different times.

Chokecherries

Fast-picking chokecherries are great for jellies, syrups, and wines. They also make great Christmas gifts, and our customers love them. We have loaner berry rakes that work really well for them. These cherries are ready as Saskatoons are finishing.

Black Currants

Ready in August, black currants are great for jams, juices, and wines (and are also Dave's favorite). They boast unique health benefits. Research has even linked black currant consumption to reducing the risk of Alzheimer's. These berries are harvested by machine - a fruit combine. There is no need to register for UPIK. Just tell us how many pounds you need.

Raspberries

With four different varieties to choose from, there is a reasonably long season of picking. The fruit is sweet and juicy right off the canes. Winter is long, so pick lots to freeze!

Haskaps

We are offering the newest selection of high producing big berried honey berries from the University of Saskatchewan. We have 5 different kinds of Haskaps for you to pick in the orchard. These berries are sweet with a smooth texture, the flavour is like a cross between blueberries and raspberries. Known to be a superfood. Harvest from Mid -June.

Commercial Fruit Harvest

Call us for quantities of black currant, Saskatoon, Cherry, Rhubarb and/or Chokecherry fruits.
(403) 773-2489